Subject Matter Experts (SME)
SMEs are the Subject Matter Experts, while you are the instructional designer expert. A SME provides the content while you arrange that content into material that can easily be learned:
SMEs are responsible on how tasks, to include the order of performance steps, are to be performed, while instructional designers are responsible on how that material will be presented (e.g., demonstrate — practice — hands-on test).
SMEs are responsible with the technical-jargon, while instructional designers decide if that jargon needs to be explained.
SMEs are responsible for acceptable performance levels, while instructional designers decide how that performance will be evaluated (e.g., written, hands-on, oral).
SMEs are responsible for providing the performance objectives, while instructional designers are responsible for turning the objectives into viable learning or performance objectives (task, conditions, and standards) and experiences.
Exemplary Performer, Subject Matter Experts, Expert Performers, & Those Affected
There is a simple indicator that will help to identify the complexity of the problem you are facing. And that is the source of your information. There are four experts from who you can obtain information:
Exemplary Performers are able to perform the tasks and are worthy of imitation, but do not have a great deal of knowledge about the peripherals surrounding the subject or task.
Subject Matter Experts (SME) know the subject or task, but do not presently perform in that area. An example is a college professor that teaches business, but is not engaged in a business; or a person that has performed in the subject area in the past in a wide variety of contexts, but is not presently a performer in that area.
Expert Performers are able to perform the tasks for a certain subject area and are worthy of imitation; in addition they have a great deal of knowledge about the peripherals surrounding the subject or task. An example might be a physician assistant (PA) who works in that job during the day and teaches college courses about it at night or a PA who not only performs the duties, but has performed in a number of surrounding areas that gives him or her a broad context of the subject and tasks. Basically an expert performer is both a SME and Exemplary Performer.
Those Affected by the performance problem are often the best experts with the best knowledge for solving wicked problems when then are no other experts (Rittel, 1972). Yet, the only time we normally bring them in is to be guinea pigs for testing our performance solution. Normally you will not be able do bring the entire population of them in, but do bring in enough of the population who will actually represent the population as a whole.
These definitions of the various experts that learning/instructional designers call upon are keys for identifying the complexity of the design environment.
SMEs in the Training Environment
It will make your job much easier if you give the SMEs some learning theory before they start, such as arranging like tasks together or arranging tasks from easiest to hardest. Also, remember that they are professionals and should be treated as so. If they have a training recommendation, then take it into consideration. If their ideas seem a little far-fetched, then discuss it with them as they might have an insight that you do not see.
Sometimes SMEs are so good at something, they do not realize they are doing it or they think everyone can do it, thus they leave it out of the task steps. To ensure you capture all the steps, watch them perform the task as you read through their procedures. In addition, have them explain what they are doing when they are performing highly technical procedures to ensure you capture all the details.
Throughout their careers, SMEs pick up a lot of information about their jobs. When it comes time to pass off that information to someone else, some of them have difficulty separating the history, nice-to- know information, etc. from what really is needed to perform the job. Some of them cannot possible believe how anyone could perform their job unless they perform every detail exactly like them and know everything they know. This is often the source of some of the most heated discussions between instructional designers and SMEs. It often helps to perform some one-on-one discussions with the SME and/or supervisors to decide what is critical to the job and what can be picked up later as the learner grows into the job. Also, you might consider putting the nice-to-know details and history into an "additional reading" manual.
Role of the SME
The level of involvement for each SME will vary for each developmental project. My very first SME experience was when I was a squad leader in a Combat Engineer Battalion. My squad spent three days working with a group of instructional designers on the art of rigging. Did I want to help them develop the training? No, I was having too much fun leading a squad, but I, like many other professionals, have a great time talking and demonstrating my work. In this instance there was no need for me to become involved in the development process. My job was to ensure that the written procedures, processes, and drawings were technical correct. Did I feel I worked for them? No. . . they needed me!
Several years later I became the SME for the U.S. Army Heavy Equipment Operators Skill Qualification Test (SQT). SQTs are taken annually by soldiers to ensure they are proficient in their jobs. The creators of the test consist of a three person team: instructional designer, editor, and SME. The instructional designer is responsible for ensuring the questions I wrote were task related while the editor was responsible for the wording and grammar of the questions. Once I had the test created (with input from the instructional designer), the three of us sat in a room together and went over every single question to ensure they were valid. We then gave the test a group trial, analyzed each test item response, revised, and repeated the process until we were satisfied with the validity of the test.
In this case, a team process was used to ensure the test was valid as it plays an important role in a soldier's career. Although the instructional designer was proficient in heavy equipment and I was also a instructional designer and received training from the University of Pittsburgh on test writing, we still had two different responsibilities — that of instructional designer and that of SME.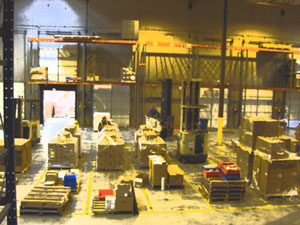 Training departments vary in size, structures, and processes. This and the type of courseware they are developing will be the main factors for determining the level of SME involvement. SMEs who feel a desire to learn about training should be given the opportunity to become more involved if it aligns with the organization's needs. But, no matter what the level of involvement, SME are responsible for the technical material and the instructional designers are responsible for ensuring that the information gets translated into materials that learners can digest. Why? Because SME are the masters of their craft while instructional designers are masters of theirs.
The length of SME involvement will depend upon departmental needs. As organizations try to do more with less, departments are often short of technical experts, who cannot afford to give up their SME for long periods. But, allowing their SME to be part of the training development process ensures they will get back a highly viable learning program.
On the other hand, training departments have to base their needs with the amount of time required to coach SME on development techniques. In some cases the SME will do most of the training development, while in others, they will simply provide the technical expertise. But no matter what their level of involvement is, SME are responsible for providing the tasks and the performance steps to you. Trainers are responsible for turning that information into learning steps, designing the learning environment, and maximizing training dollars by providing the best training solution within an acceptable budget. You can pass the developmental work off to them, but not the developmental responsibility.
Case Study
Verizon Communications has been doing e-learning for about three years. It takes them between 40 to 80 hours and costs $15,000 to $30,000 to develop one hour of e-learning. This includes the instructional designer, project manager, and out-sourcing fees (the instructional designer takes the content that is written in instructional design format (their term) to three other companies and an in-house group for bids). The content comes from SMEs who explain to instructional designers how it is done (for example, installing DSL). If the employee has to perform hands-on activity, a simulation is programmed. They are now creating courseware in learning objects (they call them 'knowledge objects'). They use a content management system from OutStart. Verizon says once they develop enough learning objects, they will be able to build courses in five hours or less ($10,000 to $15,000) as they will only have to create one or two learning objects instead of an entire course of them. Their goal is that if someone requests a class in the morning, they will have it online that evening. (George, Mcgee, 2003)
Reference
George, T., Mcgee, M. K. (2003). Educational Advantage. Information Week, March 10, 2003, pp. 57-58.
Rittel, H. (1972). On the planning crisis: systems analysis of the "first and second generation." Bedriftsokonomen. No. 8, pp.390-396.